: We have four double bedded classic Eco rooms policed by real clay slap and straw thatched roof (popularly called "Attu ghar" in traditional odisha , which maintain natural temperature throughout the year by nature) but also we add high speed electric fan too.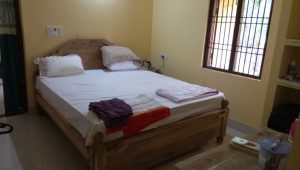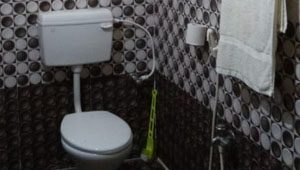 : The bed room area is out fitted with a large queen size bed (One room out of four double bedded classic room) and other three rooms are twine sharing (separate bed) that can be converted as a large too.
: Each Room has beautiful appointed (all wooden furniture and extra thick smooth mattress best for spine ) bed room , a large bathroom & toilet and a private veranda.
:Each bath room is equipped with 24hr hot and cold water / commode Latin , herbal shampoo , soap and oil. Bathtubs are not provided in an effort of conserve the water.
:Unique classic laltine lamp provide each room with an option of bright or classic romantic lighting as may be your mood.
: Each room has well secure by very traditional locker system called " Sindhuka" in Local.
: The interiors are kept contemporary with clay polished and the feel of classic rural odisha with clay roof which protect from Fire too.
: Each room has study table with chair, tea and coffee maker, individual traditional bed lamp
: For Tour guide and driver we have one extra staff room with attached bathroom and toilet.
Per Room Tariff with GST (for double occupancy) 88 USD
Per Room Tariff with GST (for Single occupancy) 73 USD*Extra person(above 6year) per day accommodate in Double occupancy 25 USD
(which include one extra bed with mattress and food )All room is inclusion AP basis (Room with breakfast + lunch + dinner)

Village special plan
Per Room Tariff with GST (for double occupancy) 130 USD
Per Room Tariff with GST (for Single occupancy) 115 USD
*Extra person (above 6year) per day accommodate in Double occupancy 43 USD
(which include one extra bed with mattress and food and other inclusion under village special plan)

In village special plan-
All room is inclusion AP basis (Room with breakfast + lunch + dinner) + one classic gotipua traditional group dance (45 min./in the dance group 5 to 6 dancer (with traditional costume and music) + one bull cart ride (1hr) to different classic villages